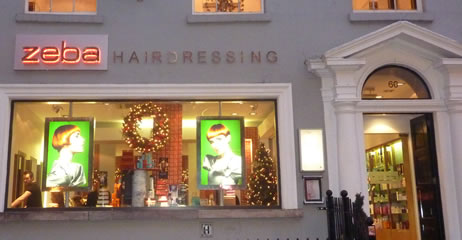 Great styling, Colours that sparkle, really cool and comfortable surroundings, electric atmosphere and a full range of everything you could want for a great hairdressing experience…..some hair salons have it but few have all of the above…..Zeba Hairdressing on South William Street in Dublin is one of the few!!!!
I love this hair salon and every visit is like a new experience. My stylist always cuts my hair to exactly the way that I want which is rare to find in most hair salons. I always feel so comfortable and relaxed every time I visit Salon Zeba. Although I have my own favourite stylist I am always impressed and enthused at how the whole Zeba team work together and the number of times a team member stops by to admire my new look….I have no idea how so many of them know my name… they just do!!!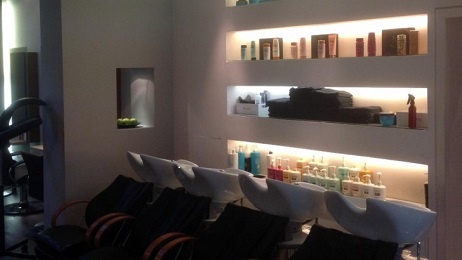 The hair salon can be found in the heart of the city centre on South William Street and the large front window gives you a glimpse into this magnificent and frequently busy salon. When you step inside you get a real feeling that you are in a great place for cool hairdressing and top class customer service. The very best names in professional haircare are displayed along the right wall of the salon (including my own favourite 'Kerastase').
The team at Zeba comprises some of the top names and most recognizable faces in the hair industry and the hair salon itself, set across 3 floors, is without doubt one of the most impressive I have come across in all my travels around Europe. Salon Zeba is a must visit!
So to Paul, Angie and Richard…..thanks for Zeba and see you all again soon…