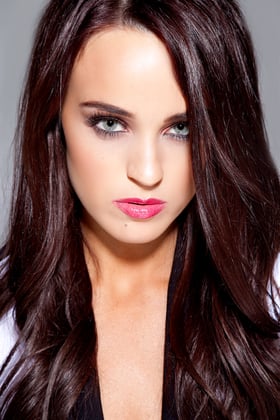 We met with the gorgeous Emily Mackeogh, a model with the Andrea Roche modelling agency and co-owner of Crystals & Co boutique to reveal her hair and beauty regime and to uncover the top 3 essentials in her make up bag....
Hair
I've been going to Ciera Lambert hair salon in Shankhill for 5 years now and have always trusted her judgement in looking after my locks. She's the best in the business by far! I get Great Length hair extensions for added volume and my own hair is still as long and healthy as the day I started going to her.. I'm completely obsessed! Really looking forward to getting the new Gold fever extensions she's started doing soon too.
Lashes
I'm loving the new Salon Give it a Lash in Ringsend. It's just newly opened but I've been visiting its owner Louise for some time now. Their fab mink lash extensions take the hassle out of strip lashes and you feel that little more glamorous first thing in the morning. They're very addictive but really do last, unlike some of the other lash places I've tried.
Nails
It's always important to have my nails done and looking well in case any jobs come up last minute, I've had gel on now for 5 years over my own nails. I'm loving all the bright Gelish colours available at the moment. I have an amazing girl Kristina Grigaityte based in Ticknock who I go to or she'll come out to me.
Eyebrows
I visit the Brow Artist in Ranelagh every few months when I feel they need an overhaul or there's an event coming up. They just get them looking perfect and it makes it easier for me to maintain them myself from day to day. I use Mac pencil Spike on my own brows.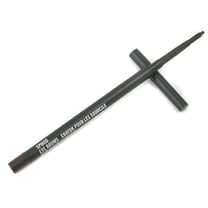 Beauty regime
If the truth be told I'm pretty simple when it comes to my daily beauty regime. I don't spend a huge amount of money on expensive creams or products. Every week or two I'll have a little pamper evening at home. This generally includes a bubble bath, full exfoliation and the works but from day to day I get up, have a quick shower, brush my teeth, cleanse, tone, moisturise and then apply my makeup.
Items you cannot live without
I love Dove tinted body lotion and put it on most days after my shower. It leaves my skin silky and the small amount of self tan in it keeps my skin looking healthy but not caked like with most tanning products.
Three essentials in my makeup bag
My Mac foundation. I use NC35 Studio fix fluid which gives a great coverage and flawless finish. I'll usually go easy on this during the daytime.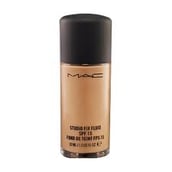 Black liquid eyeliner. I love a winged look! I generally go for Rimmel Exaggerate in 100% black. I've tried more expensive liquid liners but I really just find this the easiest to apply and it's handy for carrying around.
My Mac Peachykeen shimmer blusher. I love this blusher for lifting my cheek bones... it also looks gorgeous in photos.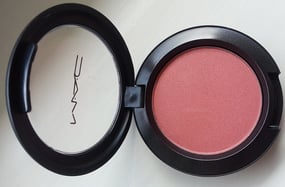 What you're up to right now
I'm still working away with my jewellery business Crystals and Co., it's hard to believe we've just gone five years in business. I'm also still modelling with Andrea Roche Agency and working on a few other new side projects, so watch this space!
Go to makeup look
The more glamorous the better for me, I love a dewy bronzed glow so it's all about highlighting and applying shimmer in the right places. Along with my winged eyeliner and big brows this is my firm favourite!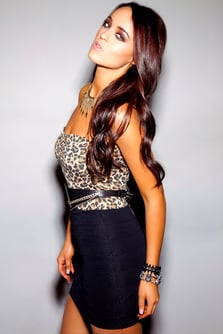 Favourite hair products
I'm currently using the Main and Tail shampoo and conditioner, I use Revlon spray in keratin enriched detangling spray before I blowdry and always have redken pillow proof dry shampoo to hand when I just want to freshen my hair up and don't have time to wash it.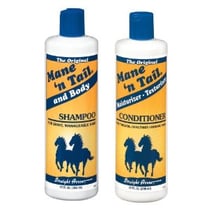 Skin care regime
I just recently bought a clarasonic so have really seen the benefits of this the past few weeks! It's really easy to use and keeps my skin fresh.
Top secret beauty/ hair secret
I always keep a bottle of bio oil to hand! Once in a while I'll tie my hair up before I go to bed and apply it liberally to my face and anywhere I may have dry or tired skin. It's marketed for scars and stretch marks but the vitamin e and other ingredients in it are really just amazing for everything. It will deep moisturise your skin. I would only recommend doing this once a week.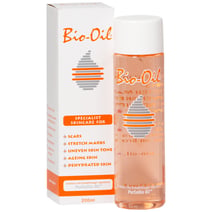 Favourite spa/ salon treatment
The spa in the Marker Hotel is just gorgeous. I recently had the customised full body massage and felt so refreshed and wonderful after it.