This week we asked the beautiful Avila Lipsett, 'Whats in your makeup bag?! Avila is a writer for Social & Personal magazine and runs the marketing for Siam Thai restaurant group.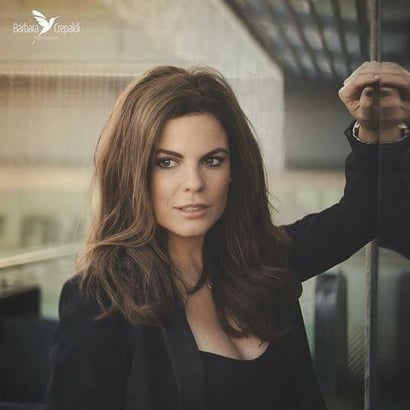 Favourite Beauty Salon:
For hair I like a blow dry in Thomas Collins hair salon in Rathgar Village. Peter Mark hair salon in the Merrion Centre are great too. For beauty treatments I tend to go to Wax In The City for waxing, or I find Brown Cow beauty salon in Carrickmines Retail Park is great for pedicures and spray tans. Therapie on Molesworth Street is perfect for laser.
Beauty regime:
I always take my make up off at night and put on moisturiser first thing in the morning. I sleep with an eye gel beside my bed so I put it on every morning without fail. At the moment I'm using the Lancome Visionnaire eye serum which is lovely.
Item you cannot live without:
I swear by Visionnaire serum. I don't have any wrinkles because of this. It goes on so easily & I recommend it to everyone. I also love Bare Minerals powder compact. I've discovered the Maybelline "The Eraser Eye" concealer which covers everything. It's a great product and so affordable.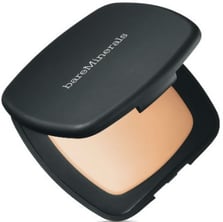 3 essentials in your makeup bag:
Black eyeliner (Armani do a lovely
soft one), Rimmel lip liner, and the Mac Gold Deposit bronzer.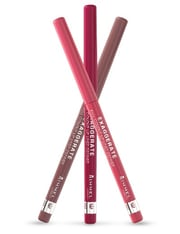 Go to makeup look:
A nice tan with defined eyes.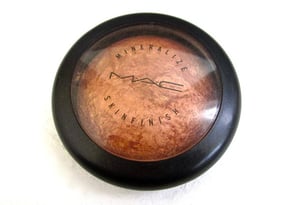 Favourite hair products:
I'm using Kiehl's Damage Repairing conditioner for very dry hair. It is working wonders.
I also love the L'Oreal Mythic Oil which tames any frizz, and I always use Elnett hairspray to set my style.
At the moment I'm finding the Garnier Micellar water
so handy for taking make up off quickly. I use the odd face mask by
ESPA to remove impurities. And I can't stress the power of Lancome Visionnaire enough!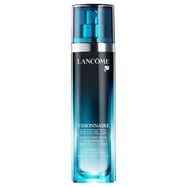 Top Secret beauty/hair tip:
Deep conditioning treatments and a good blow dry! For beauty I think a spray tan is a fab pick me up. The Vanity Rooms beauty salon in Sandyford are fab for a golden glow. If you want to feel good from the inside out then a juice detox always works for me.I find Juices by Ginger are very handy- they deliver and the packaging is so cute.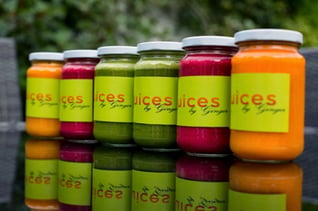 Beauty/hair pet hate:
I hate taking off my make up at night. I also hate trying to tame my hair which tends to take ages to do.
Your favourite spa/salon treatment:
A body scrub at the spa in The Powerscourt Hotel. Heaven!
What you're up to right now:
Currently writing for Social & Personal magazine and I also do the marketing for the Siam Thai restaurant group.