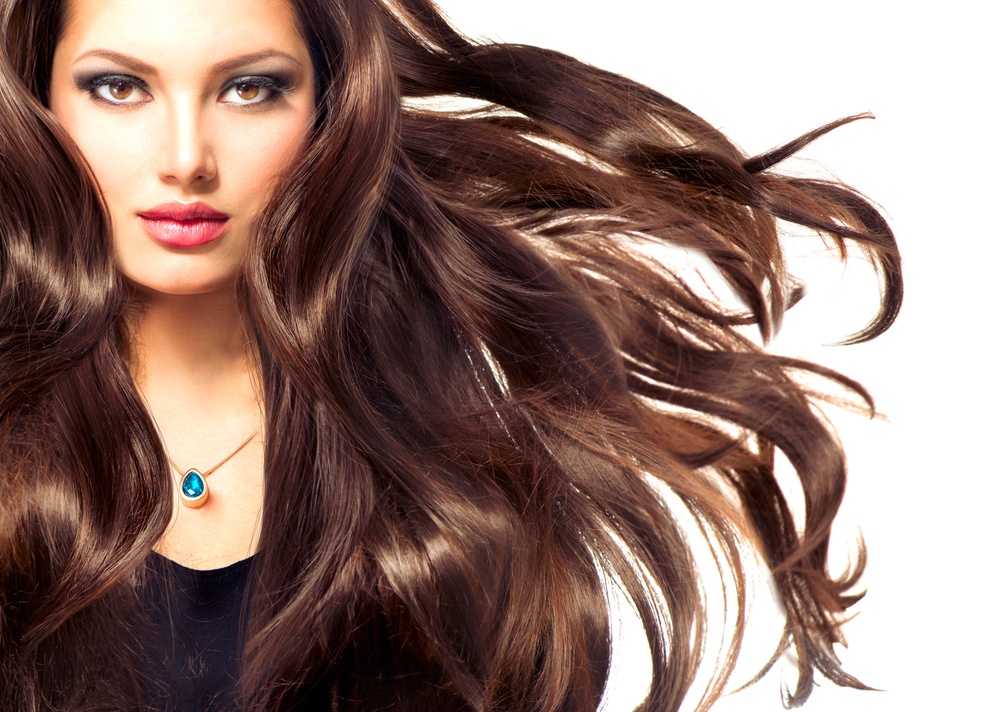 Clip-In, Weave In, Fusion...... what is the difference? With so many different types of hair extensions on the market it can be confusing to know what to get or even where to go to get them. Here is a quick run down on them for you!
Firstly, hair extensions are made from two different types of hair, synthetic hair or human hair. Synthetic extensions are normally coated with silicone to give them that 'natural' shine, however, this does fade after a while. Unfortunately synthetic extensions cannot be dyed or styled with heat. On the plus side they are less expensive than human hair. Synthetic extensions can be expected to last from one to three months, which is impractical if you want to wear them daily.
Human hair extensions are essentially just like human hair. They can be styled in the same way you would style your own hair. What is so special about human hair extensions is that they look so natural and they blend with your own hair better. Although be expected to pay more for human hair extensions as they last a lot longer than synthetic hair extensions.
Micro Link/Micro Bead/Loop Hair Extensions
Micro link hair extensions also known as micro bead or loop hair extensions are applied by looping the extensions through natural hair and clamping it down with a pair of pliers and a metal bead to finish. No glue or heat is used and so because of this ,micro link hair extensions are said to be the least damaging type of extension.
Weave Hair Extensions
Weave hair extensions are in particular beneficial for girls with super thick locks, as they take a lot of hair to conceal them. These types of hair extensions are applied in a different way, where the natural hair is braided into a corn row and the extensions are applied using a needle and a thread of cotton. The advantage of weave hair extensions is that they cater to all hair types. Although, if they are applied too tight, they can put pressure on your scalp and may feel really heavy. This is why they are not really suitable for girls who have fine hair.
Clip-In Hair Extensions
Clip-in hair extensions are popular because of their ease and versatility. You can just add hair for one night with clip in hair extensions, or even add in a strand of a contrasting colour. Clip -in hair extensions provide length thickness and volume that other types of hair extensions offer, but without the commitment of money and time.
Fusion Hair Extensions
Finally, there are pre-bonded/fusion hair extensions. These extensions are most perhaps one of the more favoured types of extensions and the most discreet. The benefits of these are that they are virtually undetectable. Fusion hair extensions are bonded to your natural hair using different adhesives such as glue and keratin. They simply just blend into your natural hair. Fusion hair extensions can be quite costly and can take four hours or more of sitting in a hair salon, however can last up to six months, so it may be well worth it for some.
So, there's everything you need to know about the different types of hair extensions on the market!
Now that you are fully-equipped with the knowledge on each type of extensions, we showcase some of the best hair salons in Dublin to get hair extensions applied.
#1. Cowboys and Angels

When searching for a salon to apply hair extensions look no further than Cowboys and Angels. With over 20 years of experience Valerie Patterson and her team of stylists are hair extension gurus. You have a choice of Cowboys and Angels own range of hair extensions which are high quality European cuticle hair up to 24". The stylists can create a full head of hair extensions in under 3 hours. Using small bonds with less shedding, the hair is mixed and bonded as needed especially for individual clients. Cowboys and Angels also apply Great Lengths hair extensions which is based on a method of bonding between the Great Lengths strand and your own hair. You will leave Cowboys and Angels feeling like a whole new woman!
#2. Ciaran Nevin

With one of the most modern salon facilities in Ireland, Ciaran Nevin continues to lead the Dublin hair and beauty scene. Ciaran and his team have been in the hair and beauty industry for over thirty years, Revolutionize your locks with Great Length hair extensions at Ciaran Nevin hair salon in Terenure. If you are looking for length, volume or a whole transformation, the stylists at Ciaran Nevin have it covered.
#3. Ceira Lambert
Since 2001 Ceira Lambert has been providing professional hair extensions. Her salon is located in Shankhill, Dublin 18. Some of her well known clients include Rozanna Purcell, Georgina Ahern, Georgia Salpa and Rosanna Davison and many. Ceira has trained worldwide with the Great Lengths team and has earned the contract as the teaching specialist in Ireland.
If you have any suggestions of salons you would recommend to add to this list, why not email them to us on info@BEUTiFi.com!