With the Christmas office party season in full swing, we asked the fantastic guys at 'Matte to Matallic' to draft up their top makeup tips to help you look fabulous!
As office party holiday season is upon us, there is always the question of what to wear and of course what makeup look you will go for. Well we at Matte To Metallic have you covered with these quick and easy tips that will take you from desk normality to part hotness in no time. This won't include expensive products and with the sweep of a brush you will transform into the belle of the ball.
If you are going straight from work there is no need to start all over again, work with your base and just touch up your foundation and add some setting powder!
No time for eyes:
Opt for "look at me" lashes look by adding one of our favourite mascara's - L'Oreal voluminous millions lashes! Add that wow factor to your eyes! Retailing at €16.49
Double up on products:
Did you know you can use bronzer as an eye shadow-sweep some into the crease of the eye to create the perfect contour to the socket and add more depth to the eyes. Soft pink or peach lipsticks can double up as a cream blush too. Just pat in around the apples of the cheeks with your finger to create that soft wash of colour.
Glitter Bug:
Using highlighter will give you that wide eyes look that will also lift your cheek bones. With highlighter the golden rule will always apply - choose a colour the same as your own skin tone or lighter with a shimmery effect. We recommend the Sleek face contour kit €7.99 - with a bronzer and highlighter this makeup product is not only affordable but perfect for any girl on the go.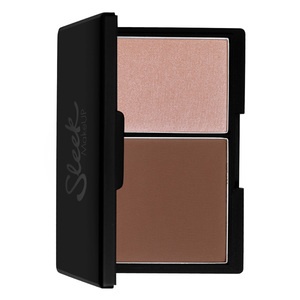 Clear Complexion:
Alcohol makes the skin look red and flushed so we advise using a colour correcting primer that can instantly brighten the skins appearance whilst also holding your makeup intact for the night! We recommend Revlon colour correcting primer €17.99. This will ensure you leave the rosy red cheeks to Santa.
Scarlet Fever:
The classic Christmas hues are cherry, ruby and berry. Apply this to your lips to create that statement look, which is certainly one way to amp up your party season look. Don't forget a lip pencil to stop bleeding, this is a must when rocking a bold lip. For this we recommend WetnWild mega last lipstick in "Spotlight Red" €2.99. These mega last lipsticks are super pigmented and have a matte texture- note a matte finish will look as glam as your regular high shine lippy. Red Rules- For the fair skin ladies we recommend you opt for blue based berry shades, for the medium skinned we feel opting for a red tinged plum will suit best and finally for dark skinned girls out there we recommend raisin hues.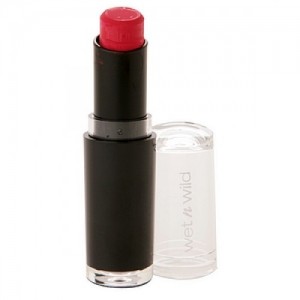 All About The Eyes:
Eye shadow quads are the perfect product to have in your makeup bag. Using the darker shades will instantly take you to an evening look. Add a kohl pencil to the eyes for that extra drama. Place the pencil on the waterline and smudge it along the top lash line for more intensity. We recommend MUA (Make Up Academy) baked eye shadow trio available in 4 shades €3.50 and MAC Smoulder kohl pencil €18.50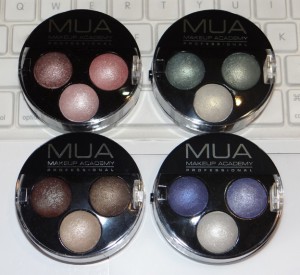 Salons and Freelance Professionals that offer Makeup in Dublin