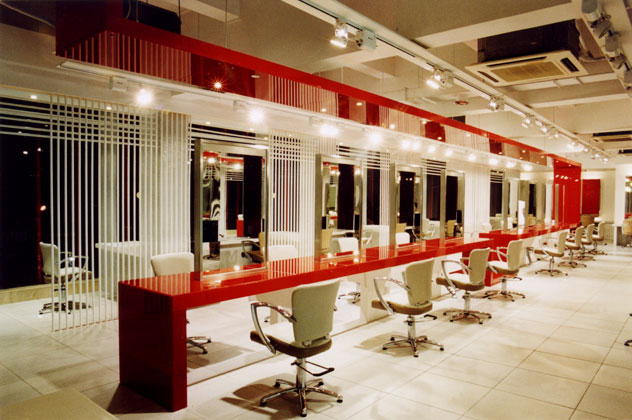 Quite often, people assume that the coolest hair salons in Dublin are all located in the city centre. Well you can think again because here at BEUTiFi we want to highlight some very chic salons that are in the suburbs and to share them with you!
Vanilla Hairdressing - Rathmines


Vanilla Hairdressing is truly one of the best kept hairdressing secrets in Dublin. Vanilla Hair salon comprises eight hairdressing gurus whose drive, passion and dedication to great client service make this salon a must visit for clients of all ages.
Book Vanilla Hairdressing here
John Adam Hairdressing - Rathmines


John Adam Hair and Beauty is one of the most established brands in Ireland and has been at the forefront of the hair and beauty sectors for over 40 years. The spacious and bustling salons are conveniently located in the Swan Centre.
Book John Adam Hairdressing here
Zeba Hairdressing - Sandymount

Zeba Hairdressing's highly qualified team have been at the forefront of Irish Hairdressing for over a decade. With 3 hair salons, Zeba lead the way in both colour & cutting techniques and is a must visit for all fashion conscious clients.
Book Zeba Hairdressing Sandymount here
Poise - Milltown


Poise, a Redken Flagship hair salon in Milltown, is a must visit for it's great hairdressing, relaxing surroundings and affordable pricing. The salon specialises in cutting, colour and hair extensions.
Ciaran Nevin - Terenure


You are guaranteed an enjoyable experience when you visit Ciaran Nevin hair salon. The team of hair experts comprise a rich mix of experience and young trend setting stylists. You will leave Ciaran Nevin looking and feeling great!
Hair Creations - Blanchardstown

Since opening in 1975 Hair Creations has established a reputation for hairdressing excellence and attention to the needs of it's clients. The salon is home to 12 hair professionals with a deep understanding of their craft. The salon is known as 'the go to' hair salon for colour.
Book Hair Creations Blanchardstown here
De Stijl - Monkstown


De Stijl Hair Studio was founded in 2013. Director Dean Hickey philosophy is that hair should be a statement of how we represent ourselves,"The idea for the salon was to bring everything back to basics, keeping it really simple, no gimmicks, no facades, just good hairdressing" It's all about beautiful hair...
Book De Stijl - Monkstown here
If you have any suggestions of salons you would recommend to add to this list, why not email them to us on info@BEUTiFi.com!