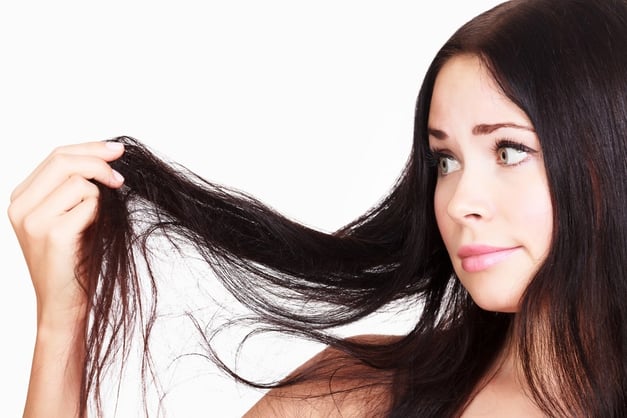 At BEUTiFi.com, we are always telling hair salons that deals sites are not the way to promote your business online. It seems that these 'too good to be true offers' can work out badly for the clients too....
Presenter Emma O'Farrell shares her recent 'Hair Colour Deal' nightmare with us.....
"You pay peanuts you get monkeys" as Dean of De Stijl Hair Studio in Monksown often likes to remind me!
Most of us at some point in our life have left the hair salon not happy with the result of our visit.
I am going to tell you my story about a recent trip to a hair salon which left me with the worst hair imaginable. I had decided not to go to my usual hair salon (De Stijl Salon in Monkstown) because it is expensive and instead I bought an online voucher for an all over colour and blow-dry for €45.
I thought I was being so smart and getting such a great deal. This is what happens when you buy an online market voucher and go in under false illusions, thinking the results will meet your expectations. Afterwards I remember being horrified saying 'you have completely changed my hair colour which I said I didn't want". Their reply was 'Yes it is different but it looks better".
I had gone into the hair salon and asked specifically for my roots to be re-done NOTHING else. After 3 long hours in the salon which involved an incident of burning my scalp from too much toner, the colour was horrible. My eyes zoomed in on these brassy orange stripes (highlights) in random places and my overall hair colour was closer to black-quite a few shades darker than my roots and nowhere near the colour I had previously. It sounds dramatic but I really was in shock at the difference!
Immediately I felt so much regret for not going to Dean in De Stijl and realised that although it is expensive, you get what you pay for. I booked an appointment with Dean for a 'Colour Correction', a service they specialise in, to get back my glossy, shiny healthy hair. We were chatting about my experience and his advice was;
"If it sounds to good to be true it generally is. A hair salon would have to be cutting a lot of corners to be able to cover costs of their products for those online marketplace vouchers. The minute a salon starts using any of those online deal sites, they cheapen every single thing they do including their service and as salon owners, we should be protecting the industry rather than adapting to this discount mentality"
The colour correction process took about 3 hours in total to work on the damage from the previous hair salon. The highlighted areas in my hair had been "lifted quite high" leaving the mid-lengths of the hair quite sensitised and porous. My hair luckily wasn't brittle or breaking off but extremely dry.
1. The first step was 'Pre-pigmentation'.
It involved the undercoating of the excessive bright patches in my hair so that the colour could be brought down evenly- there would be a more even tone throughout my hair. This was essential to get rid of any of the brassy orange colour in my hair. It took a good while for this part of the colour correction because Dean had to go through my whole head of hair and really fish out all the very bright patches. (I have very thick curly hair!)
2. The second step 'Deposit the tone'.
Dean applied the overall colour in the desired shade that we wanted to achieve. I had shown him a photo of Julia Roberts and wanted that reddish brown colour.
3. The third and final step.
This involved applying an overall gloss tone for finish. Once this was done, all the product was rinsed out, shampooed, conditioned with a fabulous Redken Hair masque. I then opted for a smooth, blow-dry.
I would highly recommend De Stijl Hair Studio. For me it is a nice comfort to know you are in great hands when it comes to your hair. The customer service is excellent. Every time I visit, Dean takes his time, listens to what I want and advises me on the best options for my hair. They also use high end hair products such as Redken and Moroccan Oil. No doubt their customer list/base speaks for itself. Whether you want a blow-dry, re-style or colour, Dean and his team at De Stijl will have you looking fabulous.
You can book De Stijl through BEUTiFi.com here

De Stijl Hair Studio
93a Monkstown Road
Monkstown
https://www.facebook.com/destijlltd
https://twitter.com/@destijlhair